English Boy Names in 2020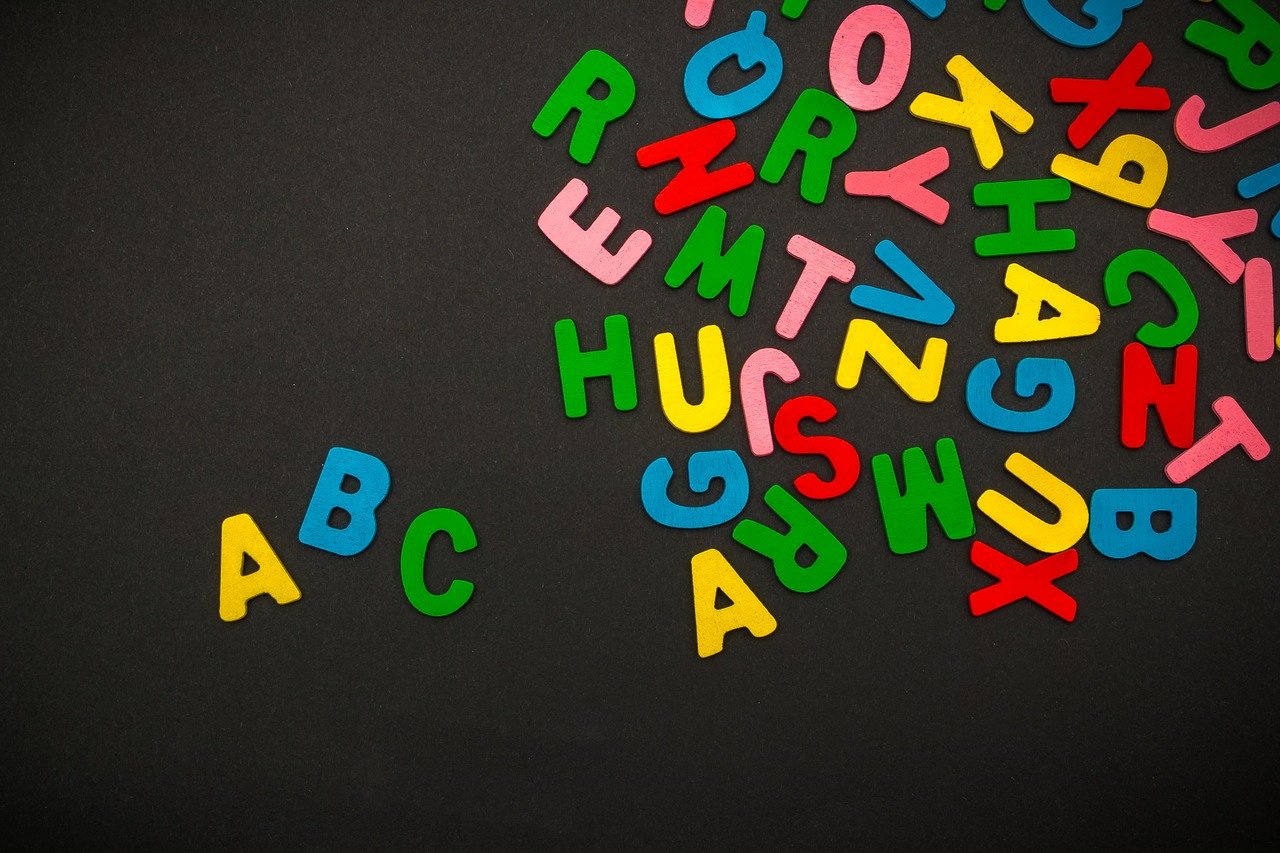 English baby names are dominating the top lists of the United States, the United Kingdom, and other English-speaking countries worldwide. Regardless of the region in which the baby is born or his religion, English boy names happen to be the most famous names in plenty of parts of the world. William and James rank highly in the US top charts, while Oscar and Jack are dominating UK lists.
In this article, we have ordered the top English baby boy names in the world according to the alphabet. Go through the list and see which name matches your baby boy the most!
A
Aaren
Aaric
Aaron
Aart
Aayden
Abacuck
Abbe
Abbo
Abell
Aben
Abhatha
Abhigita
Ablamar
Abo
Abygayle
Acer
Achaz
Achestan
Achim
Achraf
Ackerleigh
Ackerley
Ackley
Acton
Acwald
Acwulf
Adair
Adalson
Adam
Adcok
Addaneye
Adde
Addi
Addis
Addison
Addisson
Addney
Adelard
Adem
Adey
Adgar
Adiran
Adison
Adisson
Adisyn
Adken
Adkins
Adkyn
Admiral
Adney
Adny
Ado
Adolf
Adolfo
Adolphus
Adras
Adred
Adstan
Aeccestane
Aecci
Aedan
Aedelflete
Aednoth
Aeduin
Aeduuard
Aeduuin
Aefic
Aegheard
Aegthryth
Aeker
Aekerley
Aekerman
Aekley
Aeldredus
Aelfryth
Aelfstan
Aelfthryth
Aelfwald
Aelfwaru
Aelfweard
Aelfwin
Aelmer
Aelred
Aelta
Aembriht
Aenedleah
Aenescumb
Aengifu
Aescwig
Aethelred
Aetta
Aettin
Affoyon
Africa
Aftan
Afton
Agag
Agathon
Age
Agilberht
Agilbert
Aginhart
Aglovale
Agravadain
Agravaine
Aguisel
Agyans
Aiattaua
Aicken
Aidanne
Aidis
Aidrian
Aidric
Aij
Aiken
Aikin
Ailbe
Ailbric
Ailean
Ailfrid
Ailhiet
Ailin
Ailith
Aillmer
Ailmar
Ailmer
Ailmund
Ailred
Ailuin
Ailwin
Aindrea
Ainsley
Ainslie
Ainsworth
Aircol
Airell
Aisford
Aisley
Aiston
Al
Albany
Alcott
Alden
Aldway
Aldwin
Alexavier
Alfred
Alger
Almond
Aloysius
Alston
Alton
Alvin
Amory
Anson
Apollos
Aran
Ararat
Arastoo
Arathorn
Arch
Archard
Archer
Archerd
Archere
Archi
Archibald
Archibaldo
Archibold
Archie
Arda
Ardan
Ardel
Ardell
Arden
Ardley
Ardolf
Ardolph
Ardwolf
Arian
Arick
Arledge
Arleigh
Arlen
Arley
Arlington
Arlo
Arly
Armstead
Armstrang
Armstrong
Arnatt
Arndell
Arnet
Arnett
Arran
Arrick
Arron
Arsen
Art
Artagnan
Arte
Arth
Arther
Artherton
Arty
Arundel
Arvel
Arvis
Arvon
Arwood
Arwyn
Asbel
Asbjorn
Asbury
Ascferth
Aschere
Aschton
Ascil
Ascot
Ascott
Aselaphes
Ash
Ashbie
Ashburn
Ashby
Ashcroft
Ashdon
Asheley
Ashelie
Ashenford
Ashford
Ashian
Ashland
Ashlei
Ashley
Ashlin
Ashman
Ashtin
Ashton
Ashtyn
Ashwith
Ashworth
Asitanga
Asner
Astlabor
Aston
At
Athelhard
Athelheah
Athelmod
Athelstan
Atherol
Atheron
Atherton
Athmarr
Athmore
Athruis
Atkinsone
Atlea
Atleigh
Atley
Atmore
Atre
Atrit
Attewater
Auden
Audrey
Austin
Axton
Ayer
Ayers
B
Baby
Bacon
Bailey
Bainbridge
Baines
Baker
Balduino
Ballard
Bancroft
Baptist
Barcley
Bardan
Bardaric
Bardolf
Bardou
Bardulf
Barker
Barkley
Barlowe
Barnaby
Barnes
Barneston
Barnet
Barney
Barnham
Barnie
Baronet
Barric
Barrik
Barrington
Barris
Barrlow
Barrow
Barrton
Barse
Bartel
Bartle
Bartlet
Beamen
Beard
Beardsley
Beasley
Beather
Beaton
Beaumund
Beck
Becker
Beckett
Beda
Bedenis
Bedford
Bedfrith
Bedhelm
Bedla
Bedric
Beech
Beechy
Beeman
Begild
Beirne
Bek
Belarius
Beldin
Beldon
Belldon
Bellingham
Bellmie
Beloc
Belton
Bennett
Bentley
Blake
Brandon
Braxton
Brooks
Bryson
C
Carter
Christian
Cole
Colton
Cooper
D
E
Easton
Edward
Emmett
Everett
G
Gabba
Gable
Gadd
Gadge
Gaena
Gaenbald
Gaerwulf
Gaete
Gafa
Gage
Gaheres
Gaheriet
Gaidon
Gaige
Gaihom
Gaillard
Gailyn
Gaines
Galeun
Gallant
Gallcun
Gallton
Gallun
Galt
Galton
Gann
Garaden
Garatun
Garaut
Garc
Gard
Gardener
Grayson
Greyson
H
Harrison
Hayden
Hudson
Hunter
J
Jack
Jameson
Jaxon
Jaxson
K
L
Labor
Lach
Lache
Lad
Ladainian
Ladbroc
Ladd
Ladde
Laddey
Laddie
Laddy
Laec
Laefertun
Laibrook
Laidly
Laiken
Laikon
Laine
Lake
Lakely
Laketon
Lamb
Lamel
Lamorak
Lancdon
Lance
Lancelot
Landan
Landen
Lander
Landers
Landin
Landly
Landoigne
Landoine
Landon
Landor
Landreth
Landrus
Landry
Landsden
Landyn
Lane
Lanford
Langden
Langdon
Lange
Langer
Langford
Langham
Langlaua
Langleah
Langlee
Langly
Langsden
Langsdon
Langton
Langward
Langworth
Lanigan
Lankston
Lanston
Laran
Lark
Larke
Larken
Larkin
Lathan
Lathel
Lathrop
Latimer
Lattimer
Latymer
Laughton
Launce
Launcelot
Launder
Laureano
Lava
Lavaine
Lave
Lavey
Law
Lawdon
Lawe
Lawerence
Lawford
Lawley
Lawly
Lawrance
Lawren
Lawrie
Lawry
Lawter
Lawton
Lay
Layne
Layton
Laz
Leaman
Leamon
Leandrow
Lear
Leavitt
Lebaron
Leeland
Leeman
Leese
Leferich
Leffeyne
Lefled
Lefty
Legacy
Legend
Leighland
Leighton
Lele
Leman
Lemon
Lemony
Len
Lendall
Lendell
Leng
Leni
Lennan
Lennerd
Lennor
Lenny
Lenwood
Leodbriht
Leodhere
Leodwald
Leof
Leofard
Leofeca
Leofgifu
Leofhere
Leofnoth
Leofric
Leofricus
Leofsa
Leofstan
Leogiest
Lesfsige
Lincoln
M
N
O
Oakley
Obasi
Oberon
Ocean
Octavio
Octavious
P
Paavo
Pablo
Pace
Pacey
Pacifico
Parker
R
S
Saagar
Sabat
Sabehrt
Sabern
Sabert
Saddler
Sadiri
Sadler
Saegeat
Saelig
Saer
Saeweard
Saewig
Saewynn
Safford
Saffren
Sagar
Sagarmore
Sagrani
Sailor
Salatha
Salley
Sallsbury
Salton
Samborn
Samm
Sanborn
Sanborne
Sawyer
Silas
T
W