Hispanic Boy Names in 2020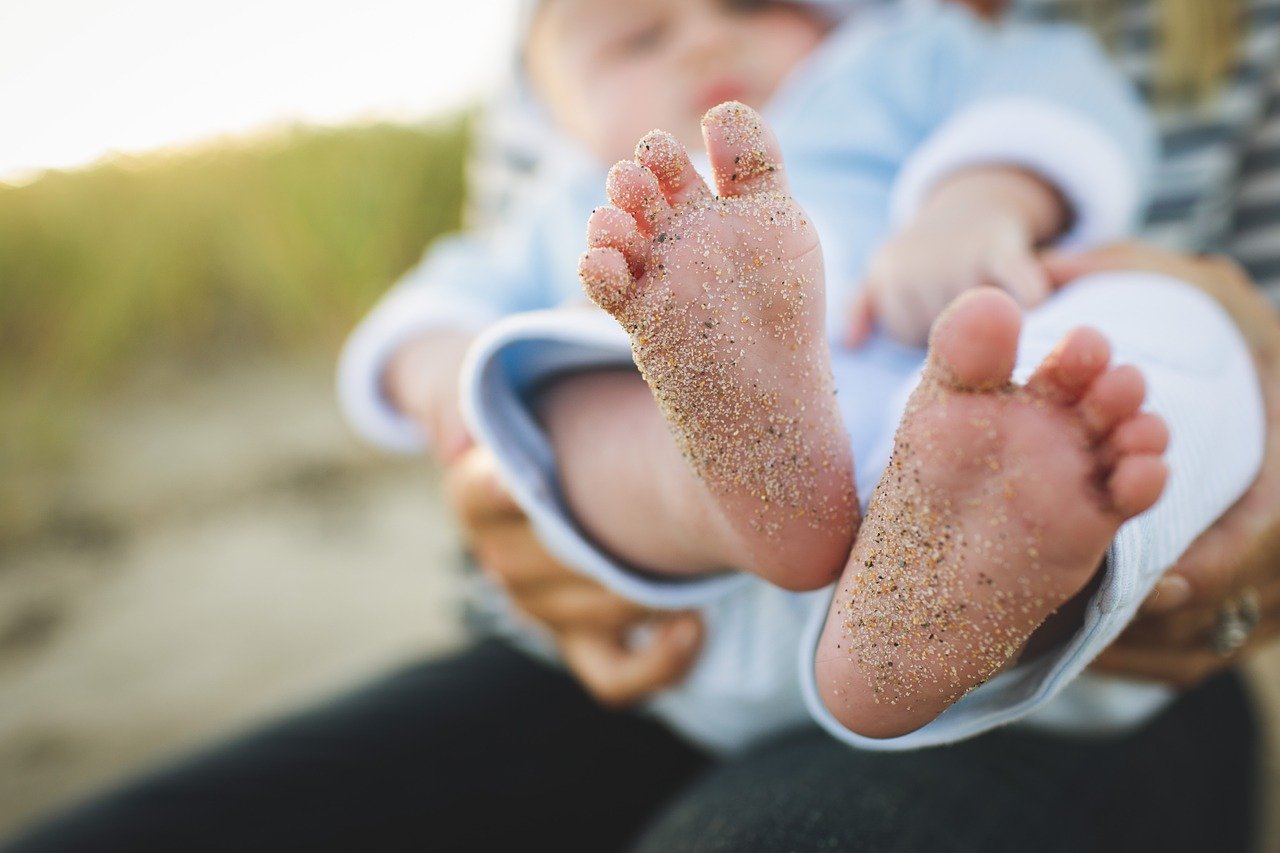 What is the ideal name for your little one? Are you looking for traditional Hispanic names for your baby boy? If yes, this article is for you. We have collected a massive list of the most famous Hispanic boy names. These names are the best choice of Hispanic parents in many of the Spanish-speaking countries worldwide.
Some of these Hispanic names are classic and traditional. Some are unique and unusual. Check out the article and find the perfect name for your baby boy.
A
Abad
Aberhán
Abías
Abrahán
Abrán
Absalón
Adalfo
Adamo
Adan
Addis
Adnon
Adolfo
Adrián
Adrín
Agapito
Agustín
Agusto
Alamo
Alarico
Albion
Alejio
Álex
Alfonzo
Alfredo
Aliásar
Alipio
Alphonsus
Aluino
Álvaro
Alverio
Amado
Amador
Amancio
Amerigo
Amidio
Antiago
Archibald
Arlo
Armando
Arrio
Arsanio
Arsemio
Arturo
Astevan
Augusto
Aureliano
Avrán
Áxel
B
Baez
Balta
Baltasar
Bario
Barolo
Bartoleme
Bartoli
Bastián
Bautista
Belisario
Beltrán
Beltrano
Beniamín
Benicio
Benito
Benjamín
Berilo
Bernal
Bernardel
Bernardino
Bernardito
Berto
Bienvenido
Blanco
Blas
Brancho
Bráulio
Bronco
Bruno
C
Canyon
Carito
Carlito
Carlo
Carmelo
Carmen
Casimiro
Casparo
Cayo
Cebrián
Cecha
Cergio
César
Cesareo
Cesaro
Chaco
Chago
Chano
Chavez
Checho
Checo
Chelín
Chencho
Chente
Chequelo
Chequil
Chicho
Chico
Chilano
Chilo
Chito
Cisco
Claudicio
Claudio
Clavio
Cleandro
Cleanto
Clemente
Colombo
Conrado
Constantino
Cordero
Cordovan
Cornelio
Cortez
Cristóbal
Cuarto
Curcio
Curito
Curro
D
Dalmacio
Damario
Damaso
Damián
Danialo
Delmar
Demetrio
Desi
Desiderio
Dezi
Diago
Diaz
Diego
Dolfito
Dolfo
Domingo
Donelo
Durango
Dylan
E
Eber
Eberto
Edgardito
Edgardo
Edmundo
Eduardo
Eduin
Eduino
Efrain
Egnacio
Elaísar
Eleázar
Elia
Elías
Eliazar
Eliécar
Eligio
Eliseao
Elizar
Eloi
Emigdio
Emiliano
Emilio
Emmanuel
Enesenico
Enicencio
Enocencio
Enrique
Enzo
Erasmo
Erasmun
Erazino
Eresenio
Eresmo
Erusmo
Esai
Esekial
Esequiel
Esequio
Esmael
Estabán
Estamoslao
Esteben
Estefan
Estefon
Estiban
Estifan
Estován
Ethan
Eugenio
Eustaquio
Evarado
Everardo
Exechio
Exequiel
Ezechiel
Ezekyel
Eziechiele
Ezikiel
F
Facundo
Farruco
Faustano
Fausteno
Faustín
Faustino
Fausto
Faustulo
Fauztino
Fede
Federigo
Federío
Felipe
Ferdi
Ferdinando
Ferdino
Ferdo
Fernán
Fernandeo
Ferni
Festo
Fidel
Fidelio
Figueroa
Filiberto
Fito
Florencio
Florez
Fonsie
Fonzi
Fonzo
Fortunado
Fortunato
Fortuno
Francilo
Franco
Frasco
Frascuelo
Fredericio
Fredico
Fredo
Fredrico
Friderico
Fuentes
G
Gael
Galeno
Gallieno
Galo
Garcia
Gazpar
Génaro
Geraldo
Gerardo
Gil
Gilberto
Glaudio
Godofredo
Gofredo
Goito
Gonzalo
Gru
Gualterio
Gualtiero
Gui
Guillermo
Gustavo
Gutierre
H
Harnan
Heladio
Helio
Herculano
Hermá
Hermano
Hermengildo
Herminio
Hernando
Hernardo
Herrado
Hesiquio
Hexiquio
Hidalgo
Hignacio
Hilarino
Hilario
Homerico
Homero
Horacio
Huber
Huberto
Hugin
Hugolino
Hugón
Hugues
Huguito
Humbaldo
Humberto
Hunfredo
I
Iago
Ian
Icidro
Ignacio
Ignacius
Ignado
Ignasi
Ignatio
Ignazio
Ignocio
Iker
Incencio
Ingnacio
Inigo
Injgo
Innocentio
Inocencio
Inriques
Isadoro
Isamel
Isandro
Isasmo
Ishico
Ishmael
Isidoro
Isidro
Isiwuiel
Ismael
Isra
Israh
Isreal
Istevan
Ivan
Izan
Izechiel
Izidro
J
Jacinto
Jacobo
Jadiel
Jago
Jaime
Javier
Jenaro
Jeraldo
Jerónimo
Joaquín
Jorge
José
Josue
Juan
Julián
Julio
Junípero
Junot
Justino
Justo
L
Ladisloa
Lago
Laurencio
Lázaro
Leandro
Leocadio
León
Leoncio
Liberato
Liborio
Lico
Lon
Lonzo
Lorenzo
Luca
Lucas
Lucho
Luciano
Luciliano
Lucino
Lucio
Luiz
M
Macario
Maceo
Macimilian
Mancho
Mando
Mano
Manolito
Manolo
Manuel
Manuelo
Marcano
Marcellino
Marcello
Marcio
Marco
Marcolino
Marcos
Mariano
Maricio
Mario
Marko
Marquez
Martez
Martín
Mascimiliano
Másimio
Matejo
Mateo
Matheo
Matías
Matíos
Mattáes
Mattheo
Mattías
Mauritio
Máxcimo
Maximiliano
Maximino
Máximo
Maxsimiano
Méssimo
Mincho
Mino
Miró
Miximino
Moisés
Montana
Montez
N
Nacho
Nacio
Naldo
Nando
Nardo
Natal
Natalio
Navarone
Navarro
Nazario
Nelo
Nemesio
Nevada
Nicandro
Nicasio
Nicolás
Niguel
Nilo
Niño
Noe
O
Octavio
Oliverio
Omero
Onofre
Oro
Ortega
Osmundo
Otilio
Otman
Oto
P
Paciano
Pacifico
Paco
Pacorra
Palacido
Paladio
Palomo
Panchito
Pancho
Paquito
Pascual
Pascul
Pasqual
Patricio
Paz
Pazel
Pepe
Perdido
Perez
Perfecto
Perico
Picasso
Placido
Ponce
Primo
Prospero
Q
Quico
Quiel
Quintas
Quintero
Quinto
Quique
Quirt
Quito
Quixote
Hispanic Boy Names starting from R
Rafael
Rainald
Ramiro
Ramón
Ranaldo
Ras
Raúl
Raynaldo
Reinaldos
Renato
Reubén
Rey
Reynaldo
Ricardo
Richi
Richo
Rico
Riqui
Rodas
Roderigo
Rodolfo
Rodriguez
Rogerio
Rojo
Rubén
Ruy
S
Sabino
Salbatore
Salvadore
Salvino
Samuelito
Sancho
Sandiago
Saniago
Sansón
Santana
Santi
Santino
Santos
Saturni
Saturnino
Saúl
Saula
Segundo
Sencio
Serafin
Serafito
Sergio
Sidonio
Sidro
Sierra
Sigfrido
Silbanio
Silvanio
Silvestio
Silvestre
Silviano
Silvio
Simón
Sisqó
Sivestro
Sol
Stancio
T
Tabo
Taddeo
Tadeo
Tago
Tamás
Tamascio
Taurino
Tauro
Tavio
Tavo
Teb
Teo
Teobaldo
Teodomiro
Teodoro
Terencio
Thiago
Tigre
Tilo
Timito
Timoteo
Tino
Tito
Toli
Tomaso
Tomaz
Tomazcio
Tomi
Tomito
Toro
Tuno
Tuto
U
Uber
Ugo
Ugolino
Ugone
Uguecria
Ulises
V
Vale
Valencio
Valeno
Valentín
Valentiniano
Valentino
Valerio
Vasco
Vego
Venceslás
Venjamín
Venturo
Vicente
Victoriano
Victorio
Videl
Vilfredo
Viviano
W
Walfrido
Wenceslao
Wilfredo
Wolfgango
X
Xabat
Xalvador
Ximen
Ximenes
Y
Yago
Yague
Ygnasio
Ygnocio
Ynocente
Ysais
Ysidor
Ysidoro
Ysmael
Ysrael
Z
Zenobio
Zenobius
Zergio
Zoilo