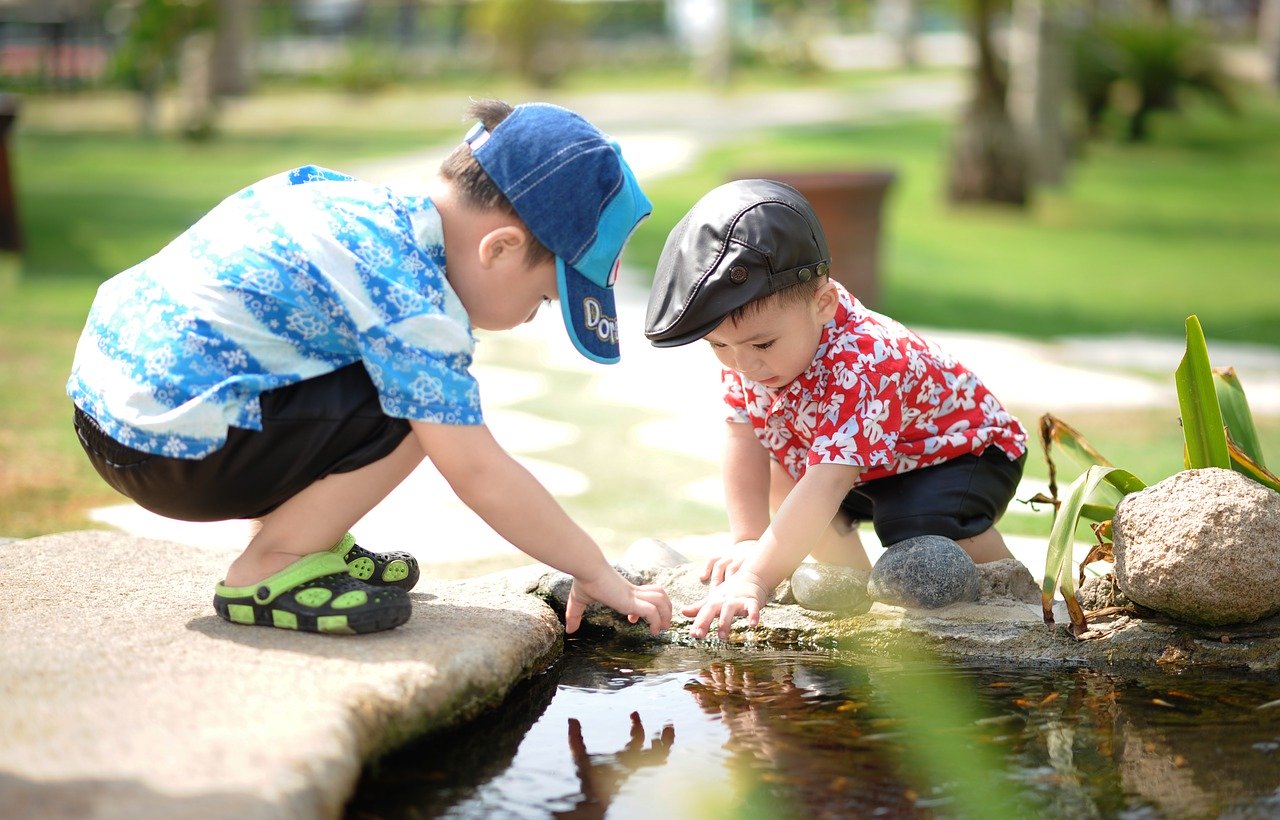 Naming a baby is not easy, even if it is an enjoyable task. When it comes to selecting the perfect name for your baby boy, there are countless things to consider. Does the name mix with your surname? Should it be a name that is already in your family tree? Should it be familiar name or Unique Boy Names?
Is it right to go for classic and traditional names? It depends on your choice.
If you have the feeling that your little boy should stand out from the crowd, you must look for an uncommon and unique name, apart from the usual common names. Instead of sticking to the classical, traditional and common names, go for rather unique and unusual ones.
If you want your baby boy to have a unique name, our collection of unique baby boy names is here, to give you the inspiration you need. Try our list below which contains hundreds of baby boy names from Abbott to Zyaire. These creative choices have been used somewhat rarely within the last few years. Just scroll through this list of unique boy names. It might probably hold the ideal, unique baby boy name you have been searching for!
A
Abbott – priest
Abel – breath
Abelard – noble strength
Aberforth – from the river
Abner – my father is a light
Acacio – spine
Ace – Unity
Achilles – Pain
Adan – Man of the red earth
Adelard – Noble and brave
Adelbert – noble bright
Aden – Attractive
Adetokunbo – royalty from a foreign land
Adin – Attractive
Aditya – of the sun
Adlai – God is just
Adler – eagle
Adley – God is just
Admon – Red peony
Adolph – noble wolf
Adonis – extremely good looking
Adriel – God's Helper
Adryan – from Hadria
Adyn – fire
Aeneas – praised
Aeson – Father of Jason
Afia – Born On Friday
Afonso – noble
Agamemnon – very steadfast
Agathon – brave
Agustin – the exalted one
Aidric – Blessed Ruler
Airyck – eternal ruler
Ajax – Eagle
Aksel – Father of peace
Aladdin – nobility of faith
Alberic – Rules with elf-wisdom
Albus – bright
Alcaeus – strength
Alden – Wise friend
Aldo – old
Aldric – Wise ruler
Aleph – chief
Aleric – Noble ruler
Alvin – Wise friend
Amos – Strong
Anakin – Warrior
Anders – strong and manly
Anderson – son of a man
Angus – choice
Apollo – Manly beauty
Archer – Bow
Aristotle – Superior
Arjun – white
Arkady – from Arcadia
Arlan – promise
Arlie – Promise
Arliss – pledge
Arlo – army
Armie
Arnaldo
Arrow
Art
Arvel
Arvid
Arvind
Arvo
Asante
Asher
Ashok
Ashton
Aslan
Asriel
Astrophel
Atlas
Atticus
August
Avery
Avi
Axel
Axton
Aydin
Aziel
B
Barrett – bear strength
Baruch – blessed
Barzillai – iron-hearted
Basil – kingly
Bayard – Auburn-haired
Baylor – one who delivers goods
Bayo – Joy is Found
Bayre – cattle-shed
Bear – Bear-like
Beckett – bee cottage
Belarius – White Russia
Benicio
Bennett
Benoit
Bentlee
Benton
Berry
Birch
Bishop
Blaine
Blaise
Blake
Blas
Bo
Boaz
Boden
Bodie
Bogumil
Bolivar
Bond
Booker
Boone
Bowen
Bradford
Bradley
Brantley
Braylon
Brecken
Brennon
Brice
Briggs
Brixton
Brodie
Brookes
Bruin
Cadby
Cade
Cadogan
Caedmon
Caelan
Caerwyn
Caesar
Caetano
Cagney
Caillou
Cain
Cainan
Cairo
Calder
Calhoun
Calix
Callahan
Callum
Candido
Canon
Canton
Carter
Casen
Casper
Caspian
Cato
Cecil
Chaim
Clayton
Clementine
Clinton
Clyde
Coen
Colby
Cole
Coleman
Collins
Colson
Cree
Crew
Crosby
D
Dale
Dalton
Dario
Darwin
Dashiell
Davian
Dawson
Dax
Dayton
Dean
Declan
Dewei
Dewey
Duke
E
Eagan
Eason
Easton
Edmond
Elian
Ellio
Ellis
Elon
Elora
Emmett
Ernest
Ezra
F
Finlay
Finn
Finnegan
Fitzgerald
Flynn
Ford
Foster
Franklin
G
Gage
Gannon
Gatlin
Genesis
Gibson
Grady
Graham
Gray
Graysen
Greyson
Griffin
H
Harlan
Harold
Hayden
Henrik
Hernan
Holden
Houston
Howard
Hubert
Hugh
Huxley
I
Iago
Ian
Ianto
Ibaad
Iker
Ira
Irvin
Ivan
Izaiah
J
Jabari
Jabez
Jabulani
Jace
Jacek
Jacinto
Jack
Jackson
Jacob
Jacques
Jaeger
Jafar
Jaggar
Jahdiel
Jaheem
Jahir
Jaime
Jair
Jalen
Jali
Jamar
Jamel
Jase
Jasper
Jax
Jay
Jayden
Jaylen
Jean
Jenson
Jermaine
Jett
Jonas
Judah
Judson
K
Kadon
Kai
Kalen
Kane
Kapono
Karter
Kash
Keanu
Keegan
Kellan
Kendric
Kenji
Keanu
Kian
King
Knox
Kole
Kylen
L
Lake
Landry
Lane
Lathan
Lawrence
Lawson
Ledger
Lee
Leif
Leland
Leon
Leonel
Leroy
Lian
Lonnie
Lyle
M
Maddox
Major
Marcellus
Marion
Maverick
Maxton
Maynard
Merrick
Meyer
Micah
Miller
Milo
Mykel
Myles
N
Nairn
Najee
Nakul
Naphtali
Napoleon
Narciso
Nash
Nasir
Nataniele
Nathan
Naval
Naveen
Ned
Nehemiah
Neil
Neilson
Nelson
Nemo
Neo
Nephi
Night
Niko
Nola
Nova
O
Octavius
Ollie
Omar
Orson
Osvaldo
Otis
Otto
P
Pablo
Paco
Padraig
Panos
Paolo
Paresh
Pascal
Patrice
Patrick
Patten
Paul
Paulo
Pavel
Pax
Payne
Payton
Pedro
Penn
Percival
Perez
Perry
Porter
Q
R
Reed
Reese
Reggie
Reginold
Rehan
Remington
Reynolds
Rhett
Ridge
Riggs
Rocco
Roderick
Roland
Roman
Ronin
Rory
Ross
Rowan
Rush
Russell
Ryder
Ryker
Ryland
S
Saar
Saber
Sagar
Sakari
Salil
Salim
Salvador
Salvatore
Samir
Samson
Samuel
Samuele
Sandeep
Sandro
Sandy
Sanjay
Santiago
Santino
Santo
Sawyer
Saxon
Scout
Seamus
Shane
Shaw
Shepherd
Shiloh
Silas
Sincere
Sir
Slate
Storm
T
Tadeo
Talon
Tanner
Tarek
Thatcher
Theo
Titan
Tracy
Treyton
Tripp
Tristian
Tucker
U
Uberto
Udath
Udo
Ultan
Upton
Usher
V
Valentin
Van
Vance
Varun
Vaughan
Verner
Vernon
W
Warren
Waylon
Wells
Wesley
Wesson
Weston
Wilder
Willson
Wren
Wyatt
X
Xadrian
Xander
Xannon
Xavier
Xenon
Xerxes
Y
Yaal
Yadid
Yadon
Yahir
Ye
Yerik
Yerodin
Yitzak
Yogi
Z
Zadok
Zain
Zander
Zane
Zarek
Zayd
Zoltan
Zuma
Zyair
Zyaire