One Syllable Boy Names in 2020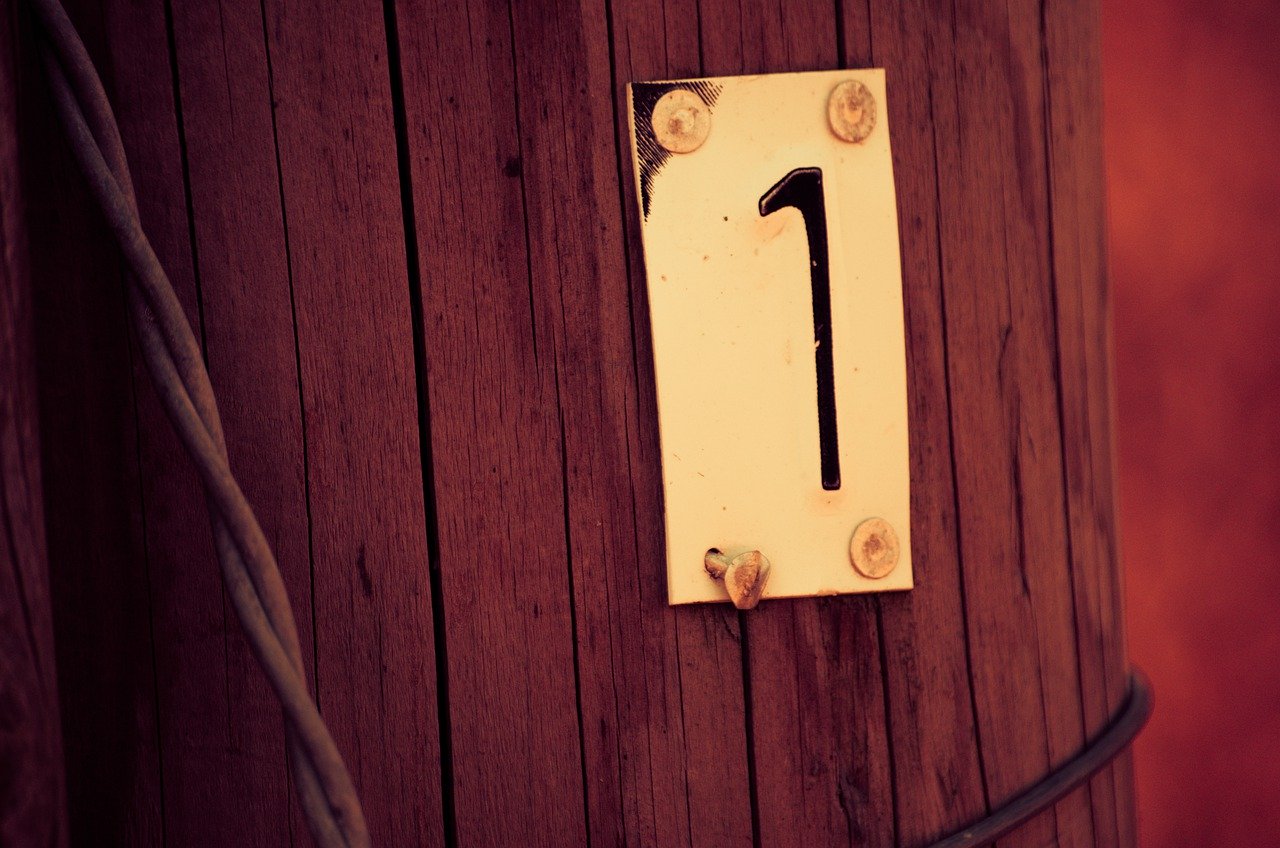 One thing you should consider in selecting a baby name is the number of syllables in the name. Sometimes all you need is a short, single-syllable name to use as your baby boy's name. One Syllable Boy Names are a bit common as they sound strong and firm. You might be trying to select a matching first name or a middle name or complete his full name, a certain rhythm that needs just one more sound. A short middle name can complement a longer first name, and vice versa.
In this article, we are offering you an extensive list of short and cute one syllable baby names that will perfectly match for a baby boy.
A
Aayan
Aayansh
Aayiz
Aayush
Ab
Abc
Abe
Ace
Áed
Aj
Ak
Al
Ali
Alp
An
André
Andrés
Ángel
Ansh
Arn
Arsh
Art
Ash
Ask
Axl
Ayaan
Ayaansh
Ayush
B
Baer
Banks
Bao
Bart
Bash
Bat
Bean
Bear
Beau
Bebe
Beck
Ben
Berne
Bert
Biff
Bill
Blaine
Blaise
Blake
Blaze
Blue
Bo
Boaz
Bob
Bode
Bon
Boo
Boone
Bor
Boyce
Brad
Bran
Brant
Bray
Brent
Bret
Brett
Brice
Briggs
Brock
Bronx
Brooks
Bruce
Bryce
Buck
Bull
Burke
Butch
C
Cade
Cael
Cai
Cain
Caine
Cal
Cale
Cam
Can
Carl
Case
Cash
Cayde
Ceel
Chace
Chad
Champ
Chance
Chang
Charles
Chase
Chayce
Chet
Chi
Chief
Chip
Chris
Clark
Claus
Clay
Cliff
Clint
Clyde
Coen
Cole
Colt
Count
Coy
Craig
Cree
Creed
Crew
Crewe
Crue
Cruz
D
Daksh
Dale
Dan
Dane
Darsh
Dash
Dav
Dave
Dax
Dean
Deandre
Dee
Deon
Des
Deuce
Dev
Dex
Dhruv
Doc
Dolph
Dom
Don
Doug
Drake
Dre
Drew
Dru
Duane
Duff
Duke
Dutch
Dwayne
Dwyn
E
Ean
Earl
Ed
Ege
Ej
El
Em
Ernst
Eyad
Ez
F
Faust
Fayyadh
Fayyaz
Fez
Finn
Fionn
Fitz
Flint
Flip
Floyd
Flynn
Ford
Fox
Frank
Frans
Fred
Freyr
Fritz
Fulk
Fynn
G
Gabe
Gael
Gage
Garth
Gauge
Gene
Geo
Geoff
George
Giles
Glenn
Graeme
Graham
Grant
Gray
Greg
Grey
Gus
Guy
H
Hal
Hale
Hank
Hans
Hart
Hawk
Hayes
Heath
Herb
Holt
Hoss
Hoyt
Huck
Hud
Hugh
I
J
Jace
Jack
Jacques
Jad
Jae
Jael
Jai
Jair
Jake
James
Jan
Jase
Jax
Jaxx
Jay
Jayce
Jean
Jed
Jeff
Jesse
Jésus
Jet
Jett
Jhett
Jie
Jiel
Jo
Job
Joe
Joel
John
Jon
José
Josh
Joud
Jove
Joy
Jru
Jrue
Juan
Judd
Jude
Juelz
Jules
Jun
K
Kace
Kade
Kael
Kai
Kain
Kaine
Kal
Kam
Kane
Karl
Kase
Kash
Keith
Kemp
Ken
Kent
Keon
Kere
Keyaan
Khai
Kid
King
Kion
Kip
Kirk
Kit
Kiyaan
Kiyan
Kiyansh
Klaus
Klay
Klove
Knight
Knox
Koa
Kobe
Kole
Kolt
Kreed
Krew
Kris
Krish
Kross
Kruz
Kurt
Kwame
Ky
Kyan
Kye
Kyle
Kyng
L
Lael
Laine
Laith
Lake
Lance
Lane
Laos
Lars
Layan
Layne
Lee
Leif
Leith
León
Lev
Lex
Link
Lloyd
Llyr
Lord
Love
Loyal
Luc
Luke
Luth
Lux
Lyam
Lyle
Lyon
One Syllable Boy Names starting With M
Mac
Mack
Majd
Marc
Mark
Mars
Marth
Martín
Matt
Mav
Max
Maxx
Mick
Mike
Miles
Min
Minh
Minsc
Mo
Mohd
Moksh
Mot
Muhd
Myles
N
Nael
Naksh
Name
Nash
Nate
Nayel
Neal
Neel
Neev
Neil
Neo
New
Newt
Nguyen
Nick
Nik
Njord
Noa
Noam
Nooh
Noor
Nuh
Nur
Nyle
O
P
Pace
Park
Parth
Pau
Paul
Pax
Penn
Phelps
Pierce
Praise
Price
Prime
Prince
Pryce
Psalm
Q
R
Ra
Rafe
Ralph
Ram
Rashed
Raul
Ray
Rayan
Rayyan
Redd
Reece
Reed
Reese
Reeve
Reid
Reign
Ren
Rene
Rex
Rey
Reyaan
Reyaansh
Reyan
Reyansh
Reyes
Rhett
Rhys
Rían
Ridge
Riggs
Rise
Riyaan
Riyan
Riyansh
Ro
Roan
Rob
Rod
Rodge
Rome
Ron
Ross
Roy
Royal
Royce
Russ
Ryatt
Rye
Ryu
S
Saad
Sage
Sai
Saif
Saint
Sam
Sarge
Saud
Saul
Scott
Sean
Seif
Seth
Shad
Shai
Shams
Shane
Shao
Shaq
Sharps
Shaun
Shaw
Shawn
Shay
Shayan
Shea
Shem
Shep
Shiv
Shlok
Shreyansh
Shreyas
Shriyan
Sid
Sir
Sire
Sixte
Sky
Slade
Slate
Sloan
Smith
Spike
Squall
Sri
Sriyan
Stan
Steve
Stone
Sweet
Syed
T
Tad
Tahj
Taim
Taj
Tane
Tate
Teague
Ted
Teo
Thad
Thane
The
Théo
Theun
Theyab
Thor
Thoth
Tiger
Tim
Todd
Tom
Tomás
Trace
Trae
Tre
Trey
Trip
Tripp
Troy
Tru
Truett
Truth
Trying
Tsar
Ty
V
Van
Vance
Vansh
Vaughn
Ved
Veer
Vern
Vince
Vint
Vlad
Vyom
W
Wade
Walt
Ward
Wayne
Wells
Wes
West
Will
Wolf
Wren
Wynn
X
Y
Yael
Yair
Yash
Yoel
York
Yug
Z
Zac
Zach
Zack
Zaid
Zain
Zaire
Zak
Zane
Zay
Zayaan
Zayan
Zayed
Zayn
Zayne
Zayyan
Zed
Zein
Zeke
Zen
Zeus
Zev
Ziyad
Zyaire
Zyan
Zyell
Zyon