Russian Girl Names – Most Wanted List (2020)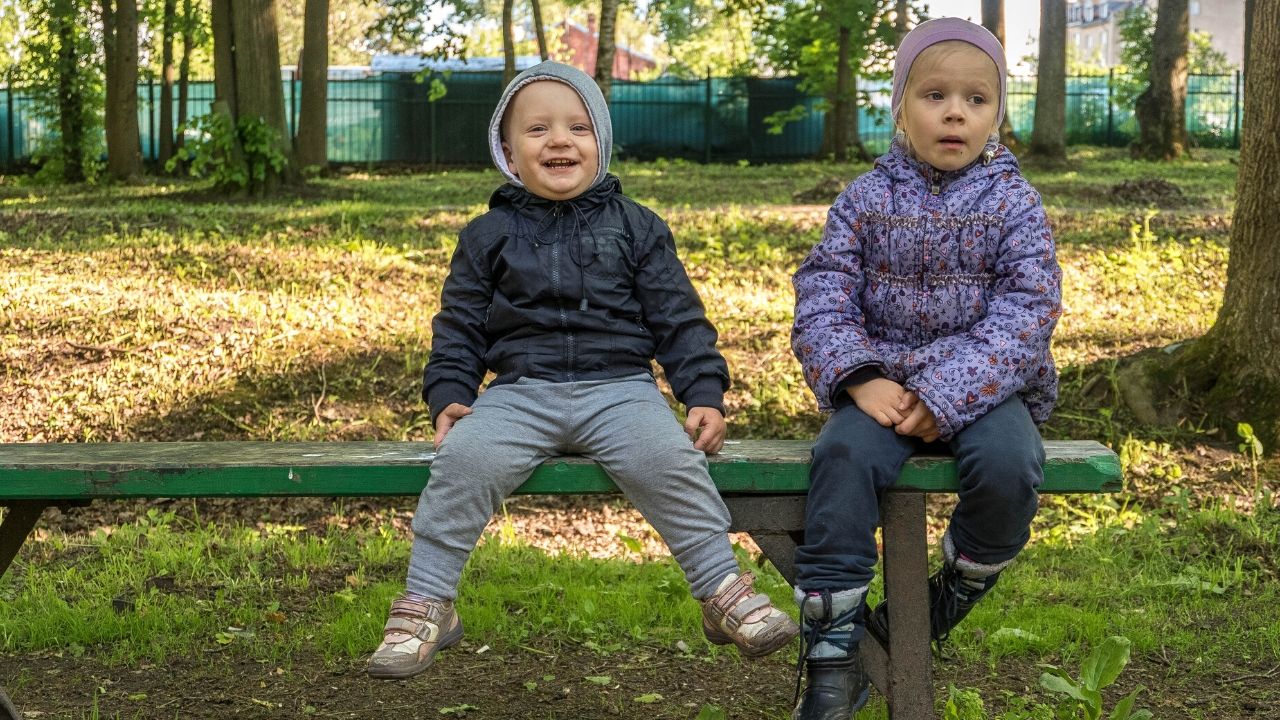 Russia, A country of the world's largest nation, is most prevalent in vibrant, influential arts, history, and the multi-ethnic nation, as well as the multi-faith society with 144.5 million population. Selecting Russian Girl Names is not quite difficult now to have vast bundles of joys and happiness. 
Are you looking for unique and beautiful Russian Girl Names?
A
Adriana- Resident of Adria
Alaska- Great lander
Anya- Nightless
Albina- White
Abihail-The rejoice of my Yahweh
Agata- Pure/Kind/ Gentle and a nature lover
Aleksandra- Protector of humankind
Alena- Rock
Akilina-A person who is very powerful
Alexandra- Feminine of Alexandra Defender of humanity
Alfia- Honest
Alina- Noble
Alisa- Noble
Alla- Other
Alena- Light
Alyona-Torch
Alina- Beautiful
Amelita- Hard at work
Anastasija- Risen by baptism to new life
Alisa- Balanced
Anechka- Grace
Alya- Great and beautiful in all aspect
Anfisa- Flowering
Angelina-Angel
Anatoli-A warm sunrise
Anna- Sad/ Gracious
Ariana- Vivacious
Angelica-Messengers of God sent from heaven
Arina- Peace
Ania- Graceful young girl
Arsinoe- Woman with Uplifed Mind
Annik- Pure
Anoushka- Gracious one
Arina- Peace
Asja- Grace
Avdotya- One who is relaxing
B
Bela- One who lives inside the heart
Bahjat- Dazzling brilliant
Biserka- Pearl
Bella- Beautiful
Bogdana- God has given
Busana- Night girl of the moon
Bojana- Fighter in the battles
Borislava- Famous battle
Bronya- A women who provide protection
Bubley- Who is from Babylon
C
Christina- Anointed
Cindy- Cinderella
Calina- Most beautiful young women
Crystal- crystal
Czarina- A born Empress
D
Daria- Trustworthy natured Person
Dunya- Smart human being
Dana- My judge is God
Dinara- A sensitive
Daniela- God is my judge
Dema- Rain
Demetria- Earth
Diana- Goddess of the moon
Darya- One who is good
Dianora- Combination of Dia after and also Nora
Daniil- God is a judge who rules
Dina- Rated
Daniell- God protects all
Ekaterina- One who is innocent and pure
Elizaveta- A devoted individual
Elena- Shining light
Emiliya- Work hard
Eleonora- God is my light
Esfir- An ancient goddess
Elida – Winged
Eva- life or living one
Elizaveta- Devoted to God
Elina- Torch
Evgeniya- A woman who is good by birth
Elisa- God has sworn
Elizabeth- God has sworn
Elvira- Famous
Erika – Ruler of the Law
Evgenia- Noble
F
Fedora- heavenly gift
Feodora- Gift from Heaven
Franka- Freewoman
G
Gala – Happy and peaceful/Person who is brave
Galina- Spirit of quiet oceans
Ganya- Garden of the lord
Gasha- One who is very kind
H
Hava- Breath of life
Hillary- Cheerful
Haleena- Light
Helene- A dedicated woman
Helin- Light of the sun
Helena- Intelligent/ Vivid/ Bright
I
Ilona- Light
Ira- Watchful one
Iman- Religious leader
Irena- Peace
Ina- Pure
Irini- Peaceful
Irina- Pure
Ivona- Yew
Isabella- Devoted to God
Ivanna- Gift from God
J
Jekaterina- Pure
Jelena- Bright
Jereni-Free from disturbance
Joanna- God is with us
Julia- People of julus
Julija- Below hard
Jelka- Moon
Jeramie- God, will uplift
K
Kate- Clear
Karina- Pure
Katiya- Perfect
Katharina- Pure
Karine- Beloved friend
Katja- Holy
Karyna- A keel of the ship
Katrin- Clean
Katenka- Pure
Keiko- Blessing
Kimberly-Forest
Katerina- Clear
Ksenia- Wanderer
Katia- Plain
Katina- Pure
Katja- Natural
Katrya- Chaste woman
Kesha- Hair
Khristina- Christian woman
Khrystyna- Follower of Christ
Kima- Butterfly
Klarika- Famous
Ksenia- Hospitality
Kamila- Perfect
L
Lara- Rock
Lada- Goddess of love
Larisa – The smile
Larissa- Cheerful
Lejla- dark as night
Lena- Hard
Leyla- Night
Lidia- Nature
Liubov- Love
Liza- God as sworn
Lorena- Honor of and victory
Luba- A lover
Luciana- Lighting
Russian Girl Names starting From M
Marcha- Pearl
Marija-Bitter sea
Maya- Mother
Marfa- A lady
Miroslava- Peace
N
Nadia- Hope
Nina- Pure
Nastia- Resurrection
Natasha- Christ
Nastia- Arise from the dead
Natalia- Birthday
P
Polina- Little stone
Pavlina- A little one
Pasha- Born on Easter
Praskovya- Preparation
R
Raisa- Rose
Renata- Rebirth
Ruzha- Rose
Rimma- from Rome
S
Saasha- Defender of humankind
Sabiba- A sabine
Samara- Protected by God
Sanya- A moment in time preserved
Savina- A sabine
So-Young- Beautiful
Sima- A treasure
Sonia- Golden
Sofiya- A wise woman
Snezhana- A snowy woman
Seda- Forest
T
Tanya- Fairy queen
Tahnee- Female ruler
Tenisha- Born
Talya- Dew from God
Tashi-Great accomplishment
Tama- She is like a thunder
Tashia- She who is born at Christmas
Tanis- Serpent lady
Taska- One who was born during Christmas
Tanja- A Fairy princess
Tasenka- Resurrection
Tasha- Christ's birthday
V
Valentin-Strength or health
Valentina- Brave
Valery- Strength or health
Valerie- Strong
Vanya- Gracious
Valeriya- Bravery
Varvara- Foreign
Varya- Precious
Vasilisa- Queen
Venera- Beloved
Vera- Faith
Veronika- Truth
Viktoria- Victory
Vjera- Faith
Russian Girl Names starting From W
Y
Yana- the God, is reconciling
Yaryna- Peaceful
Yolande- Violet
Yuna- The archer
Yulia- Downy
Yuliana- Youthful
Z
Zena- A hospitable woman
Zenovia- Life of Zeus
Zhenya-Noble
Ziya- Hunter
Zoya- Life